JCMG BUTCHERY EVENT
---
June 7th 2016
When John Clark BMW in Aberdeen told us they were planning a Butchery Event at the prestigious Marcliffe Hotel, we knew we had to come up with something special.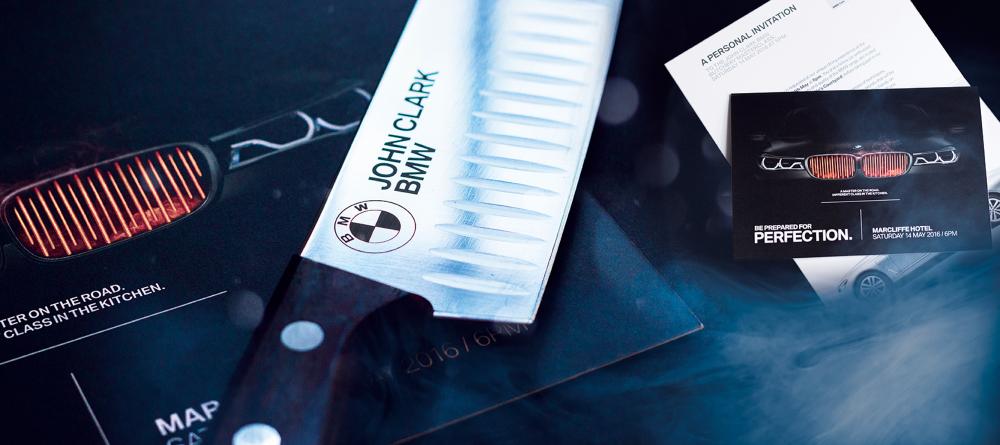 Targeted at existing BMW customers, but with the aim of enticing non-BMW drivers by way of association, getting the tone and content right for the invitation was a delicate process that utilised our in-house copywriting expertise. The brief also required us to come up with something in keeping with the usual BMW branding style, but with a quirky design that would maximise its visual impact. It also had to be a design that was versatile enough to be adapted for use as an online banner, and also as roller banner stands at the event itself.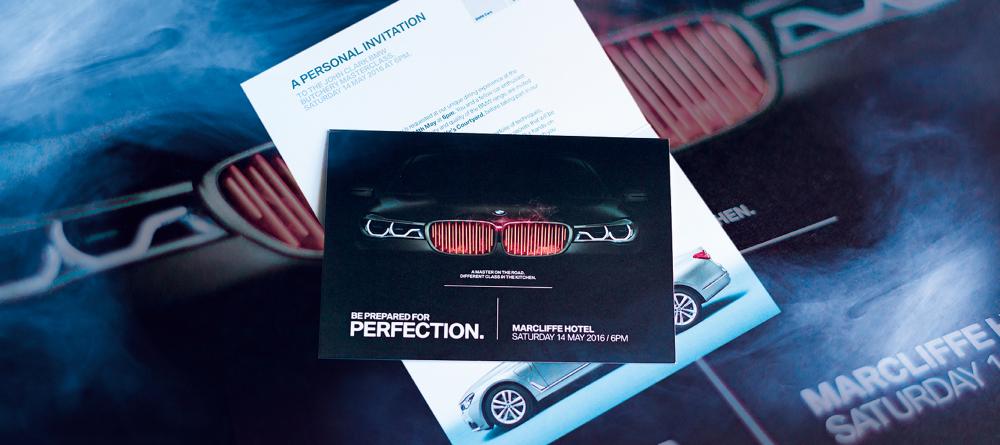 We also sourced the ideal butchery knife for the occasion and had the John Clark logo etched in to the high-quality metal blade. This became the focal point of a presentation box we created for each guest, which also displayed a brochure and business card. We utilised the services of a cardboard engineer to ensure that each element fitted perfectly into the display insert. The finished article had the precision we were looking for and really got people talking at the event.