Behind The Scenes: LEVEN CAR COMPANY
'BRING HOME A NEW ADDITION' CAMPAIGN.
---
A car for many people is so much more than a mode of transport. It's a reflection of their personality and they get emotionally attached to them whether they realise it or not. A recent British study found that one in three people gave their car a name. For some folk, the car is something to be cared for as if it were a member of their family, and it's this sentiment that provided the foundation for this campaign: to raise the profile of the Leven Car Company across a variety of media, driven forward by an amusing TV advert.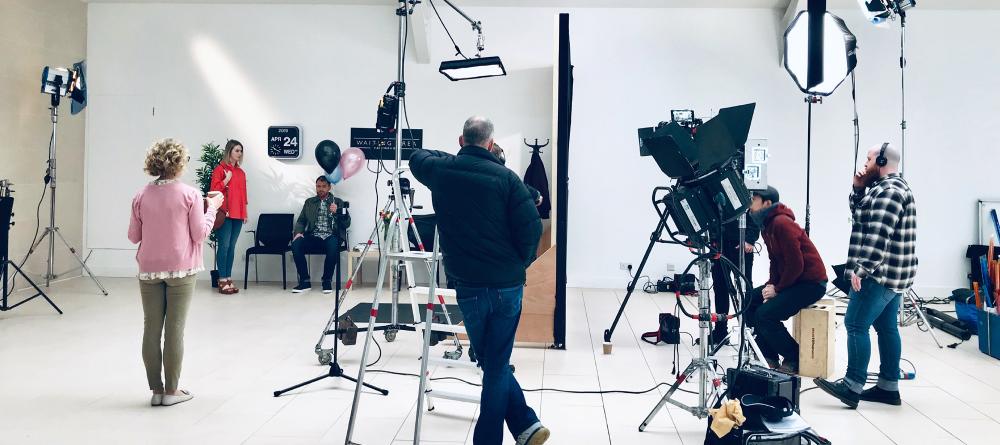 We wanted the ad to make the viewer think one thing and then reveal something unexpected. Transporting them from maternity ward waiting room to car showroom in the blink of an eye. It was also important that the visuals translated well to static imagery for applications such as press advertising, and the idea of 'personifying' the car means the concept can easily be developed further to all areas of the business – from used car sales to aftercare.
Prior to filming there was the small matter of getting a fake wall built and installed in the showroom. For the shoot, we joined forces with video production house, Tanami who put together a fantastic crew. We selected some brilliant actors from All Talent Agency who really brought the scripts to life. Automotive photographer Lewis Houghton was also drafted in on the day to capture stills for the campaign too. Although not a particularly complicated filming day, the shoot was somewhat challenging for the Leven staff, who had to move seven cars around the showroom in-between takes for the final scene of each of the edits. There were five in total covering the group as well as the individual car brands they represent.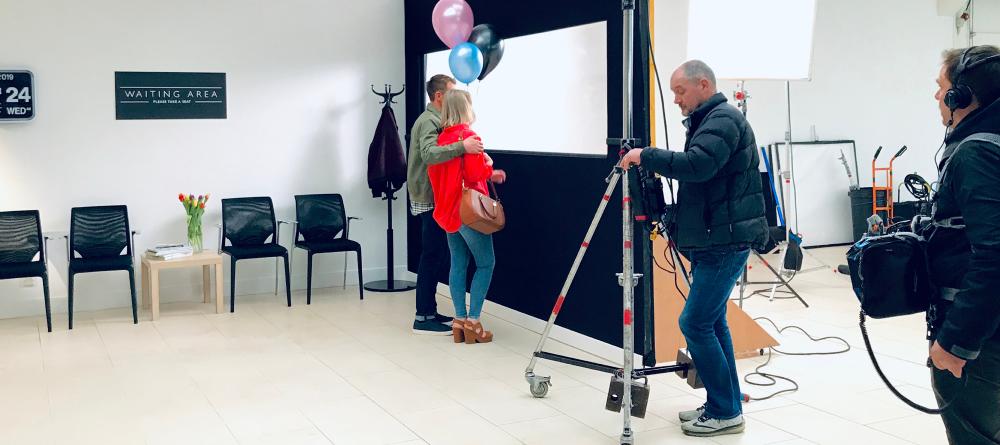 Nothing less than a fully integrated approach would do to elevate awareness not only of the business name, but the brands within it. The idea of 'bringing home a new addition' appealed to Leven's culture rooted in family values and delivering the most personal and attentive service to every customer. It also tied in nicely with our new tag line for the business: 'Driven By Aspirations'. The aspiration of owning a car and owning a premium brand, alongside the aspiration of having a family.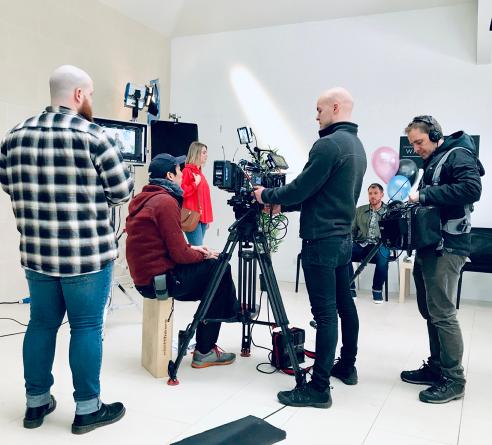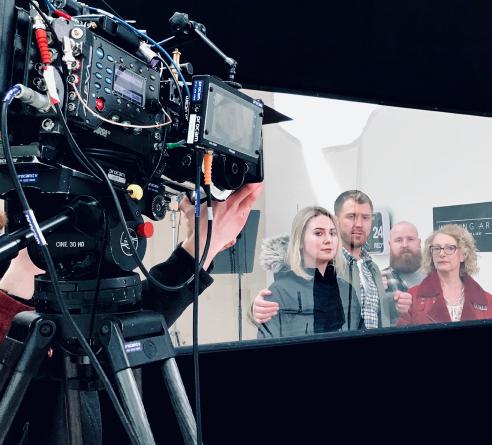 Our artwork had to be high-impact, but also classy and versatile to encompass the diverse portfolio of brands from Rolls Royce and Aston Martin to Kia and Mitsubishi. It also had to contain flexibility for being rolled out across multiple platforms over a long period. It had to be future proof and easily adaptable.
The campaign lasted ten weeks, so a significant degree of planning was essential, which involved media buying for OOH [Out Of Home] advertising to complement the on-going TV advert, as well as digital content and radio advertising. The fact that its launch coincided with a certain royal birth was just a stroke of good luck of course…
Traffic has increased by 30% and to date the campaign as a whole has accumulated over 14 million views across all mediums. We're very proud of our new addition – the labour was most definitely worth it.