n24 News
Variety is one thing we're never short of here at nexus24. Our studio has been a hive of activity, creating a buzz for brands big and small. After a two-year hiatus, the Royal Edinburgh Military Tattoo has returned, and we've been relishing the opportunity to support the creation of their new brand direction as they enter a new era with a new Creative Director, Michael Braithwaite. Michael brings with him a wealth of experience on the big stage, having previously created and delivered numerous high-profile live shows around the world, including the Mayor of London's Outdoor Festival for the 2012 London Olympics and Paralympics, as well as directing creative partnerships with DreamWorks and Warner Brothers.
The theme for this year's extravaganza was 'Voices', and we've been adding ours to the creative melting pot for over a decade. We created 351 pieces of artwork in tune with the new energetic and vibrant style imbued with playful messaging that left its mark throughout the official programme and a completely redesigned Royal Gallery area for VIP audience members. We served up social media assets, OOH advertising, point of sale print, Ticketmaster graphics, ticket, CD and DVD packaging, menus, illuminated wall graphics and much more besides.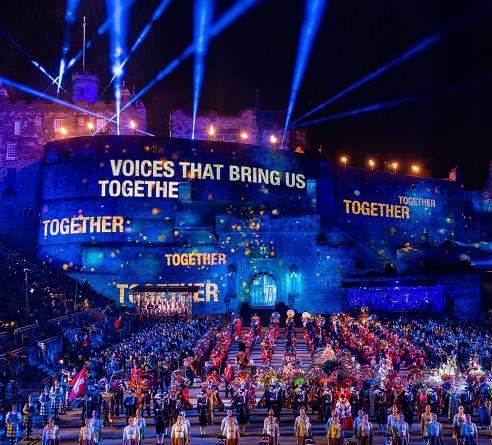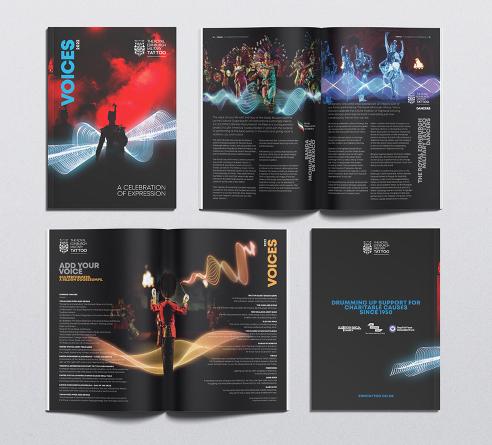 We also produced online and live conferences for the John Clark Motor Group. The virtual event required filming and motion graphics to cover 90 minutes of on-screen creative content and involved seven days of shoots on the ground and in the air to tell the JCMG story of 2021.
A total of 16 sites were visited in all weathers, fuelled by copious amounts of caffeine and a steady supply of bacon rolls. Our drone pilot - who may also be moonlighting with the Red Arrows - performed some deft manoeuvres to get some fantastically dynamic footage. It was then edited in-house – just in time for their webinar at 35 locations. It was a truly start-to-finish project that was logistically challenging, but ultimately immensely rewarding to be part of.
The live conference and award ceremony for management staff at the Sheraton Hotel in Edinburgh was an all-day and evening affair, for which we were in charge of the creative theme and structure to keep guests informed, engaged and entertained. We also filmed and edited four hours of footage and supplied some elegantly engraved awards to guarantee that the night ended with some class. Incidentally, this was the tenth year that we have designed and delivered trophies for this event.
From the welcome video to the visual drama driven through the creative deck for the award ceremony and the closing remarks, it was all tightly project-managed on the day by our very own Managing Director for that personal touch to ensure a silky smooth delivery, in collaboration with the Hotel's own AV specialists, Sparq.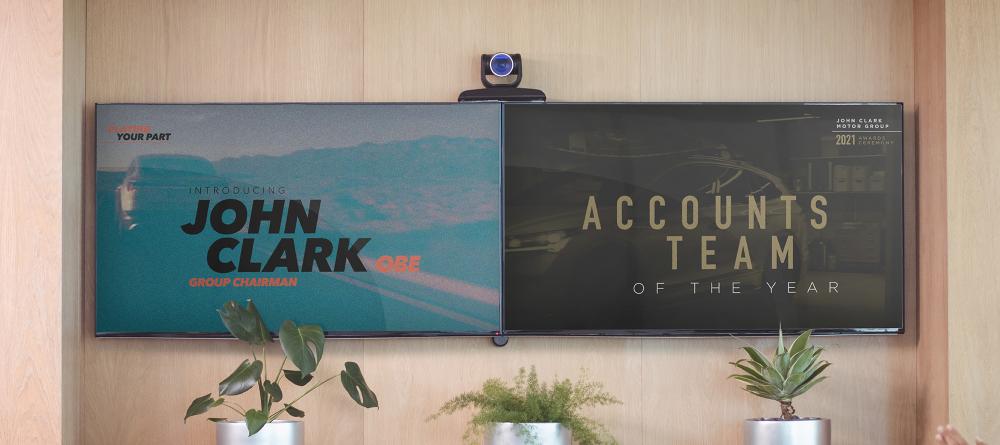 Education booking system experts, Parents Booking, have been keeping us busy with a thoroughly rebuilt website, advertorials and direct mail and email campaigns, as part of a seven-step strategy that was months in the making. We audited everything they do and conducted a brand workshop that would reshape a more targeted approach, with new digital display advertising and remarketing campaigns devised.
We like to be data-driven whenever possible to get inside the minds of our audiences. Existing platforms have been reviewed and rebuilt to be as flexible as possible, so we can gather data from various approaches using different messaging tactics.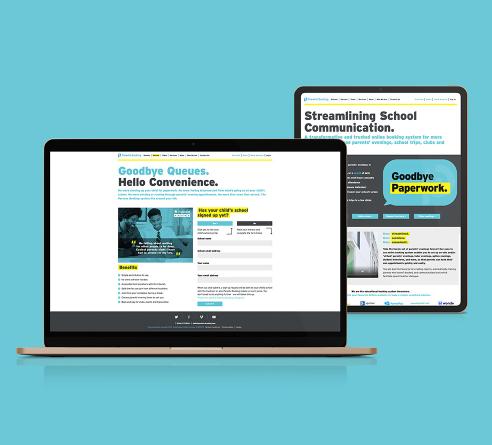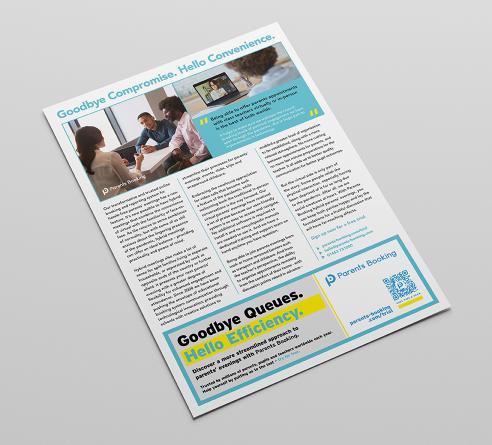 Another new client, Eskmills, came on board seeking to freshen up their serviced offices website to stimulate some new business. There was plenty of scope to make it more informative and easier to navigate through to improve the user experience and interactivity. Restructured and reinvigorated, our new footage of the site has become the focal point of every page, giving a stronger sense of the scale and community vibe, without having to navigate through numerous pages.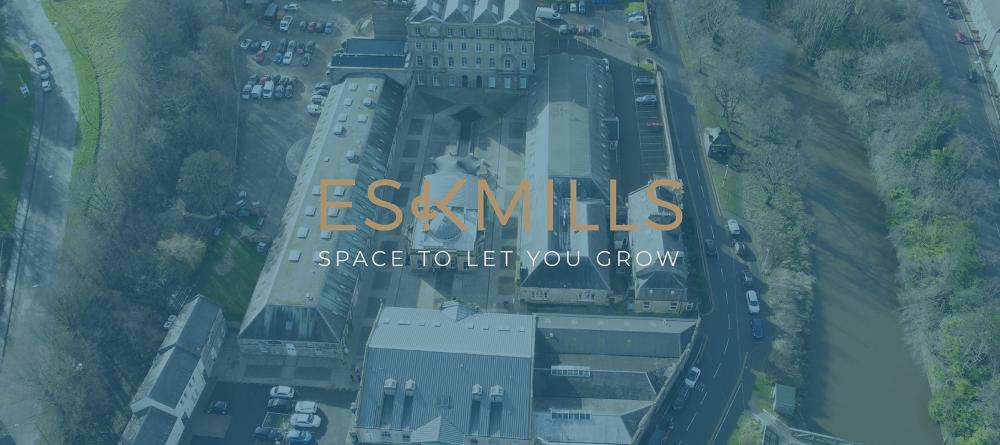 And our web design, filming and copywriting expertise was called upon by electrical contractor specialists AKD, as they sought to supercharge their social media presence and refresh their current website. Finding new ways to stimulate your target markets is an ongoing challenge for B2B marketing, so we get a lot of satisfaction from identifying new methods to take advantage of.
For AKD, video case studies are an important piece of the promotional puzzle. We produce regular content targeting specific sectors they already have a strong foothold in, taking control of their social media management to grow their customer base and educate existing and future clients about the company's services, while showcasing a bit of their personality too. Our digital media expertise is fattening up their followings and amplifying their web traffic, as part of continuous support for all of their marketing and advertising collateral going forward.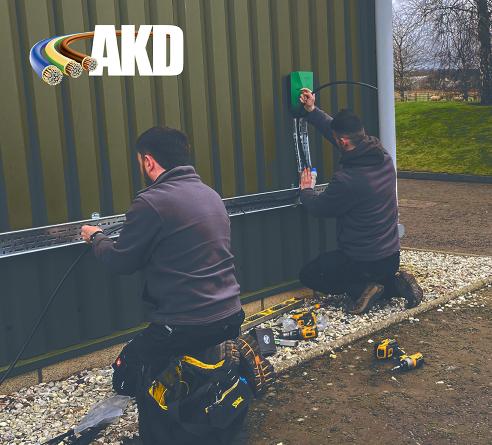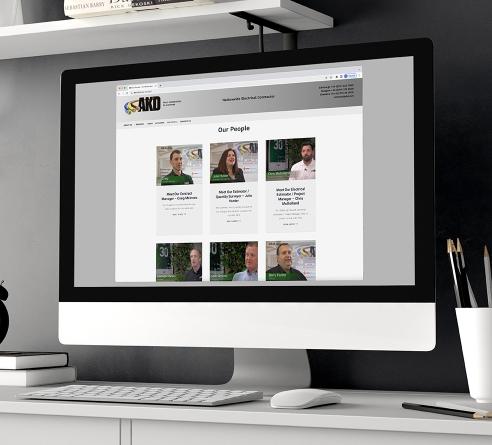 Like the websites we design and build, we like to be as responsive as possible when a new client comes knocking, and tight timescales are something we thrive on. So, when the Game and Wildlife Conservation Trust came to us - via an existing client's referral - needing a visually engaging digital brochure turned around swiftly for the Scottish Game Fair, we dived straight in.
Apart from needing to be aesthetically appetising, it had to pack a hefty practical punch too as an interactive sales tool – with clickable call to actions linked to a booking system. It was all packaged up in a page-turning magazine style to heighten the engagement factor.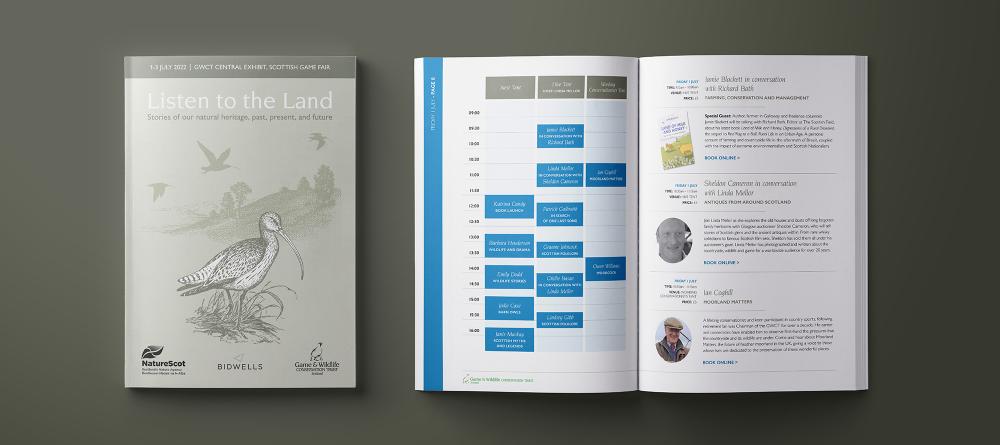 And another new client we've added to our portfolio recently is the Edinburgh-based crane hire specialist, Bernard Hunter, who are looking to raise their profile through a range of mediums. A five-camera setup captured some great footage of their machines in action at the Engine Yard in Edinburgh, followed by some slick in-house editing. Then we moved on to creative trackside advertising content for their Musselburgh Race Day. Along with a digital commercial and programme ads, it took their exposure to new heights.
Just a few of the businesses of all shapes and sizes that we've been proud to work with over the last few months, making good stuff great.