Pentland Jaguar Land Rover Launch in Dundee
---
Pentland, part of the John Clark Motor Group, launched their brand new Arch concept Jaguar Land Rover dealership in Dundee on the 1st October, marking a historic return to the city as a dual-branded franchise. Nexus24 were challenged with coming up with a launch strategy that ensured everyone in Dundee and Angus knew they were back.
We started the brand awareness campaign in April with outdoor advertising across 100+ metres of roadside billboards placed on the site hoarding during construction of the £10m dealership. This was supported by the clients drip-feeding updates on the development's progress on social media.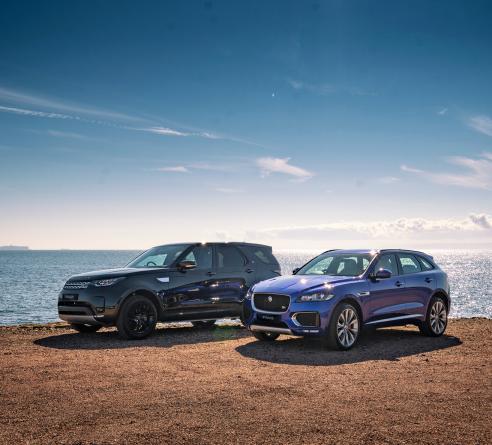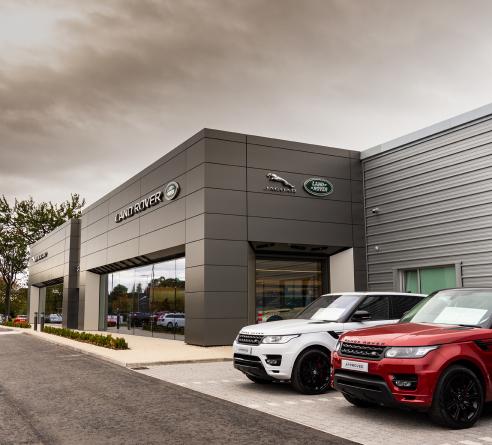 As Pentland is the biggest Jaguar Land Rover dealer network in Scotland, creatively we wanted to focus on this further expansion of the brand and the strategy was to take the viewer on a journey to illustrate that they're on their way to a new location. We also wanted to promote the target city whilst highlighting the technological advancements and design of the products they sell.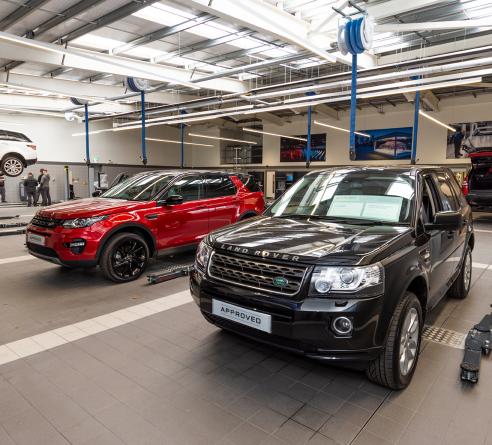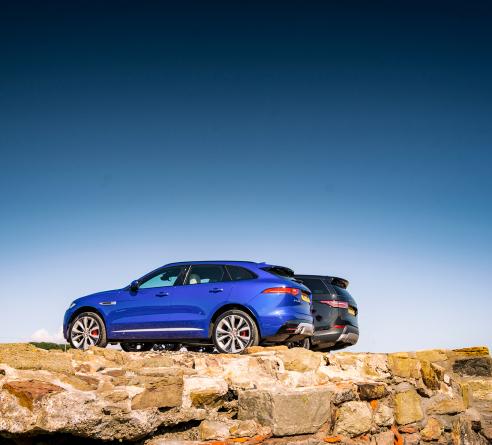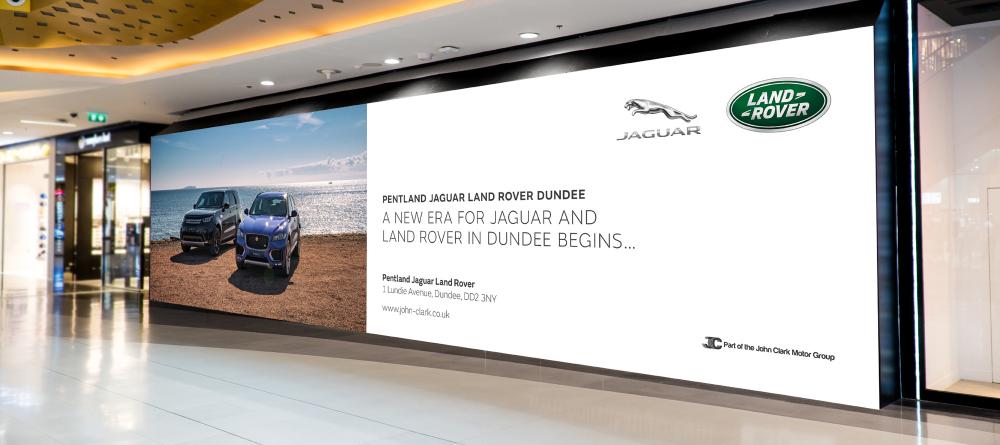 We needed a cross-platform campaign and enlisted our media partners to produce an effective schedule that guaranteed maximum visibility within the budget given, and utilised outdoor 48/96 sheets, radio, press and social media.
We had our message and our media mix and we then commenced filming and photographing the vehicles on a journey from Anstruther (close to Cupar – the nearest existing dealership) to Dundee, featuring landmarks and premium resorts such as the Fairmont, Old Course in St Andrews as well as the V&A in Dundee on the way. Our in-house team wrote, filmed, recorded, artworked and edited all of the content for this pre and post-launch campaign.
It's an approach that's clearly worked, with awareness and sales consistently strong at the dealership since its launch.