STANDING OUT AT OFFSHORE EUROPE
We love to throw our weight behind a brand at an event, and we were back at Europe's leading Offshore Energy expo in their 50th anniversary year to support our long-standing client RAM Tubulars.
When a client asks us to 'take care' of an event for them, they do so knowing that we'll look after every aspect from beginning to end, so they can focus on their day-to-day without having to wonder 'who's handling that?'. And having complete control over a project is never something we shy away from – we relish the opportunity to do just that. So, we got in quick to secure a sought after corner spot and set to work with planning the stand's construction.
Creating the design has always been a core component of the brief, and this year was no exception, with eye-catching colourised imagery pulling the audience in for a closer look, while accentuating the white stylised line drawings. Once in, the design showcased each of their key services, as well as a teaser for a new forthcoming facility, and an impossible to miss QR code to transport them to the website in an instant. Oh, and the cherry on top: some circular furniture to really ram home the message.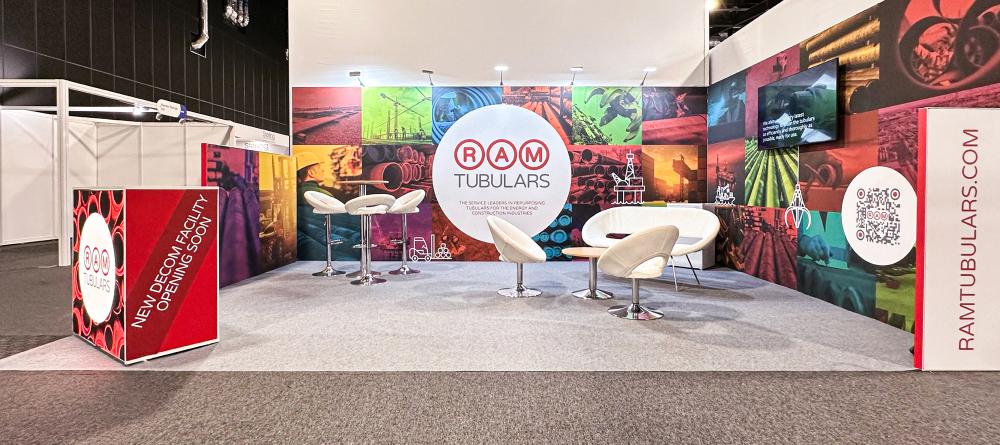 We also had branded food and drink design and production to digest prior to the event for promoting their sponsorship with Aberdeen F.C, while adding a little sweetener for anyone dropping by.
They certainly proved popular, with countless thirsts quenched and rumbling stomachs satisfied over the four days.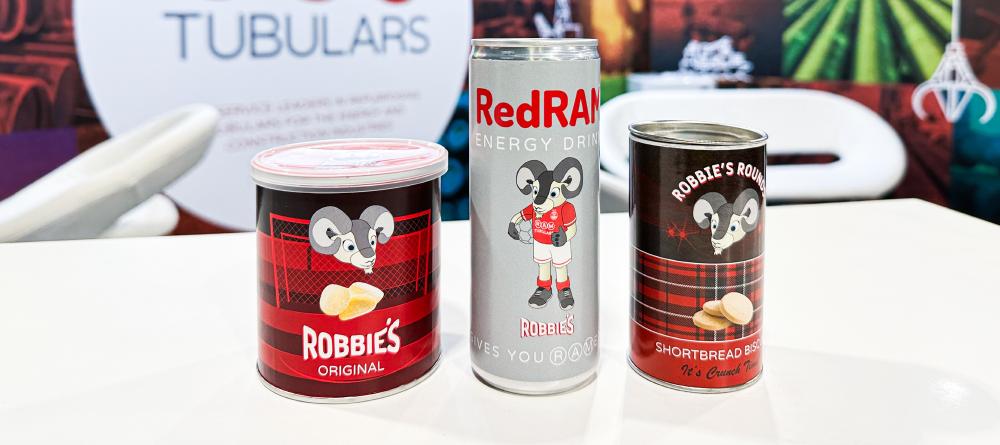 The real appeal of Offshore Europe is its reach. With over 800 exhibitors in attendance and almost 30,000 attendees, the potential for new business growth taking root is immense, and an opportunity we'll always do our utmost to maximise for RAM Tubulars.