A glass act from Champany Inn
---
Voted Best Restaurant outside London in 2017, this historic address is a favourite of all carnivores. First opened in the 1970s, the multi-award winning Champany Inn has expanded over the years to offer not just a fine dining restaurant serving the finest Scottish produce but a Chop and Ale house plus luxury accommodation.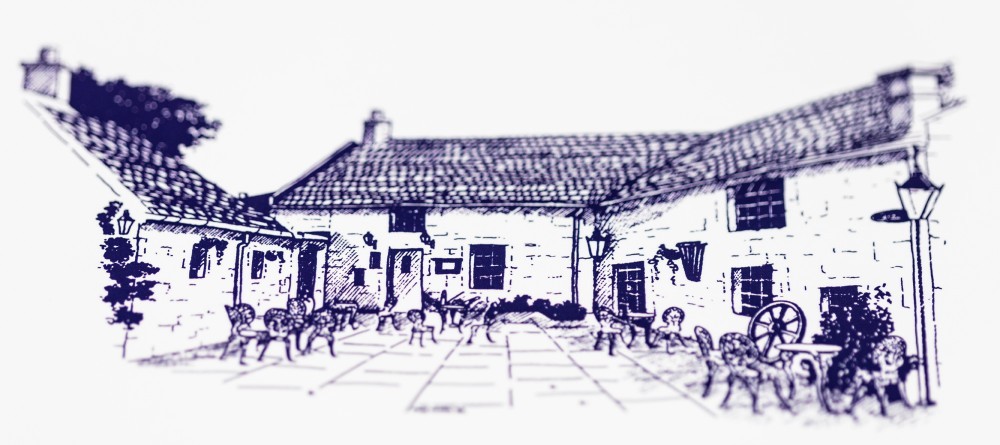 Since 2010 we have worked with them in designing everything from house wine and whisky labels, event invitations and most notably their restaurant menus. The existing design hadn't really changed much in 20 years and we were tasked with creating something modern that oozed Champany elegance without feeling out of place in their traditional setting.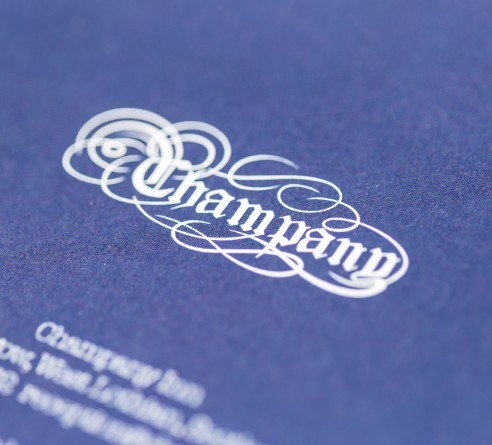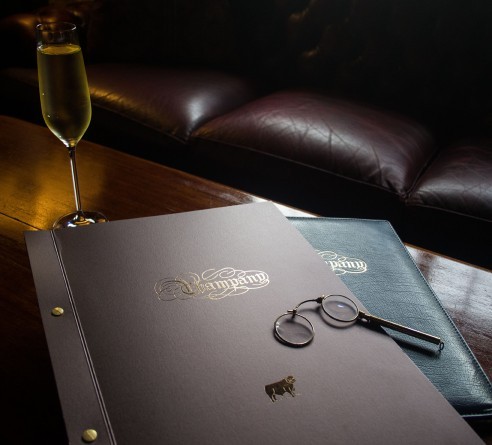 Our design team worked with GF Smith papers to develop a distinctive finish using pearlescent stock (colour similar to that of the original menus in the 80s), brass fastenings, embossing, foil blocking and single leaf inner sheets to create something elegant but also adaptable for future changes to the menu.
They'll last the test of time.