Designer kitchens & interiors.
---
dk&i
Having spent 10 years as the design lead at one of Scotland's largest kitchen specialists, multi-award winning DK&I founder Kieron Bell took the plunge to branch out by himself. He has very exacting standards when it comes to design details and the production quality of kitchens produced by his business, and insisted that this be represented in his brand.
In 2017 he commissioned us to produce the identity for DK&I, and brand positioning was our number one concern when developing this. He works at the very top end of the market, targeting consumers who would happily spend £100k+ on their new kitchen. Therefore the branding and marketing collateral had to appeal to this demographic.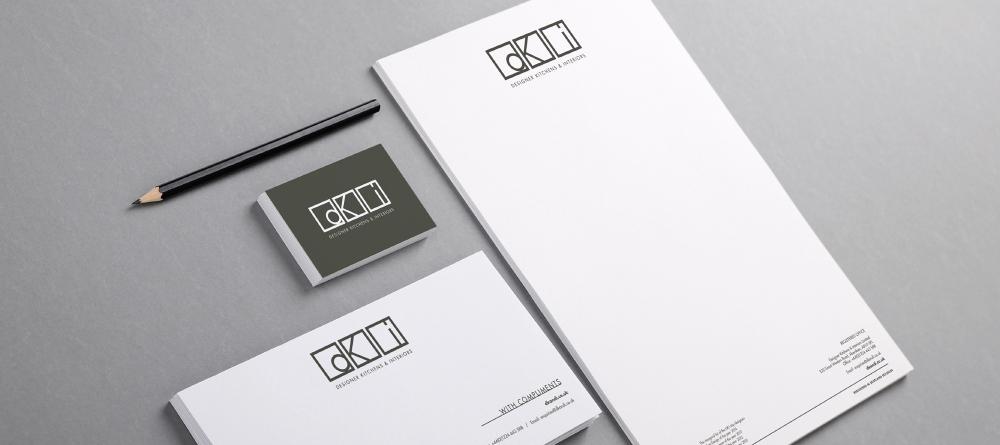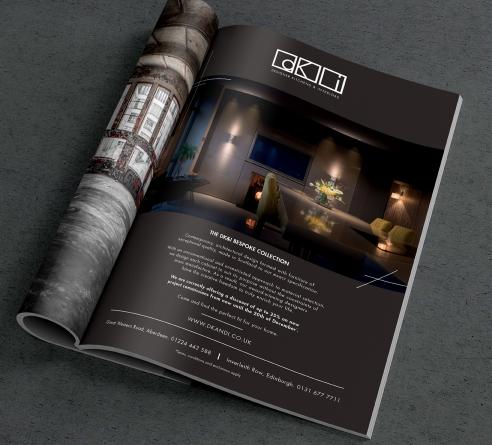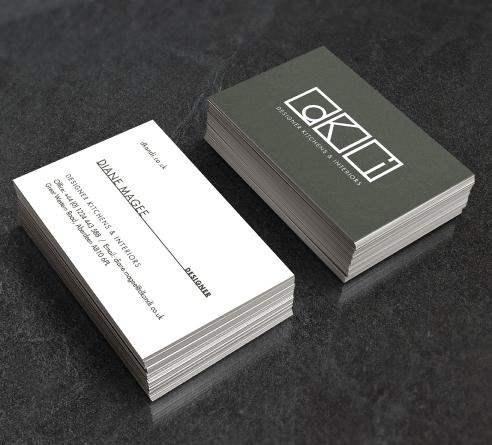 3 years on and we have produced all marketing material in the public domain, including: their website, magazine and online advertising, case studies, videos and various print pieces including their business cards - produced using the very best G.F. Smith papers and foil finishes.
Kieron opened his Aberdeen design studio in 2019 and continues to grow his business in Aberdeen and Central Scotland with our continued support.