More than just a service for your smile.
---
edinburgh gums & teeth
When we started talking to Axel Drews, owner of EGT we knew immediately that we were going to be able to build something very special for his brand. He had a clear vision and wanted to establish a practice of excellence, creating what we'd now describe as a boutique dental experience. Influenced by some of Edinburgh's finest bars and restaurants, we wanted to infuse some of that elegance and sophistication into our imagery, and convey a similar level of customer experience into the world of dentistry. Only the very best would do. The best service, using the best Swiss engineered technology and the best treatments available in the world.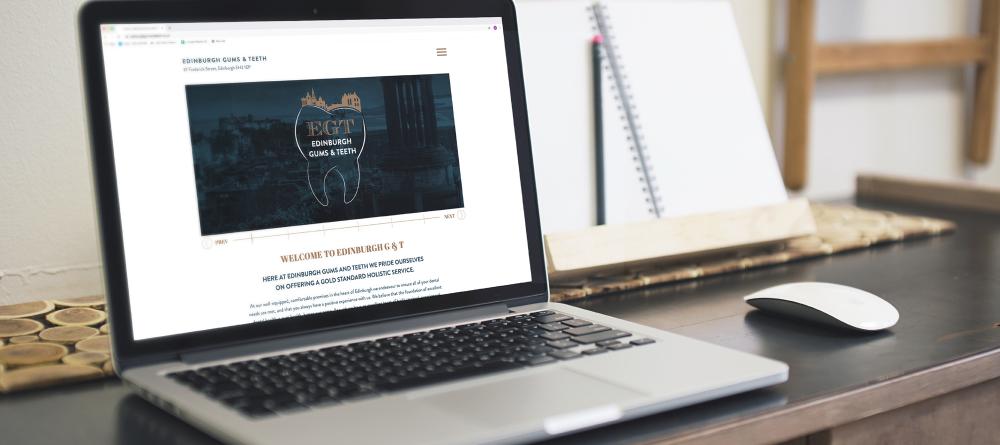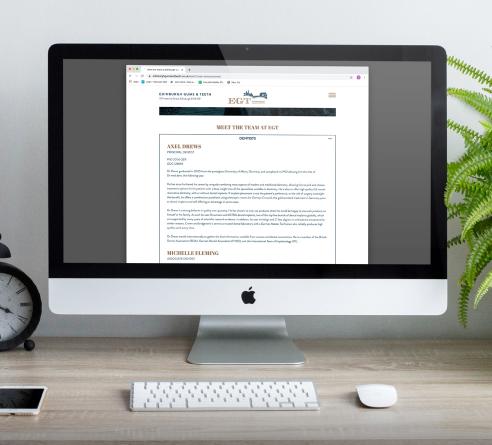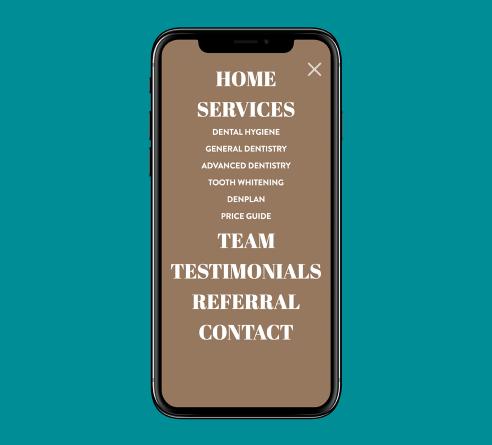 Starting with the business name, we wanted something classic that clearly communicates what they do, that could be nicely abbreviated too. Edinburgh Gums & Teeth or EGT not only sounded established but made life so much easier for the SEO bods when we came round to developing the website. With the 'G&T' element within the name we had even talked about offering clients a similar named beverage from the bar/reception on arrival. That's how different we wanted this practice to be.
We've used the word classic already but that's exactly how we wanted the branding to appear. Balancing the illustrations, typography and colour treatments to make it look timeless. We knew we had to develop an identity that said what the business did without having to read anything. The say what you see approach.
Once the branding was developed we went on to produce all stationery, exterior signage, interior branding, vehicle liveries, online and print advertising, and their website.
---
We're delighted with how this branding project came together and even more thrilled to hear of the business's success, having established such a large client base from nothing in a short period of time.