ANYTHING BUT SQUARE
---
London Square
Clean, simple, classy, cool and optimised for mobile use. That was the essence of the brief we got for creating a website for this new high-end drinks brand. Aimed at funky, sharp, cosmopolitan 25-35 year-olds, the copywriting had to be confident and playful with more than just a dash of wit. The design, a flexible mixer with artistically expressive detailing to accommodate three colourful and contrasting bottle designs.
A scroll effect for the illustrations was used to inject a bit of dynamism, with infill colours to represent each spirit's branding and ingredients. We also felt the illustrations needed to convey a sense of provenance and quality. A few subtle yet effective techniques that help to maintain user interest. We added an extra shot of interactivity with a carousel on the homepage that gave the three products equal prominence. Overall, the site had to reflect the mentality of the main demographic, so we made sure we did our psychology homework to maximise engagement.
We're proud to say this is the sixth website we've produced for the parent brands, Charles Edge London and Ethimex, so our synergy of copywriting, design and development seems to be working rather well for them. Our project management is not bad either, with expectations exceeded and the new site launched on time and on budget. We look forward to seeing how London Square develops as it sets out to take on the world.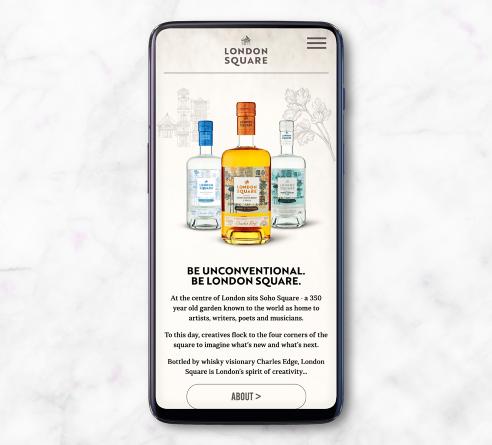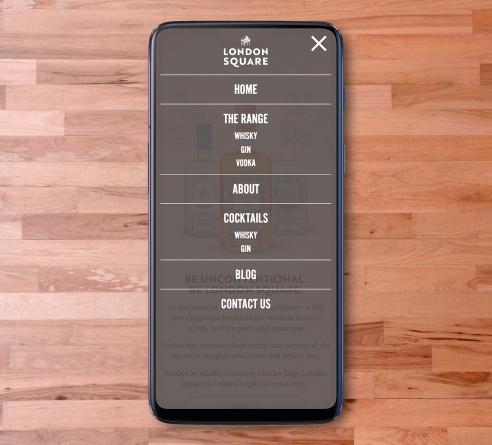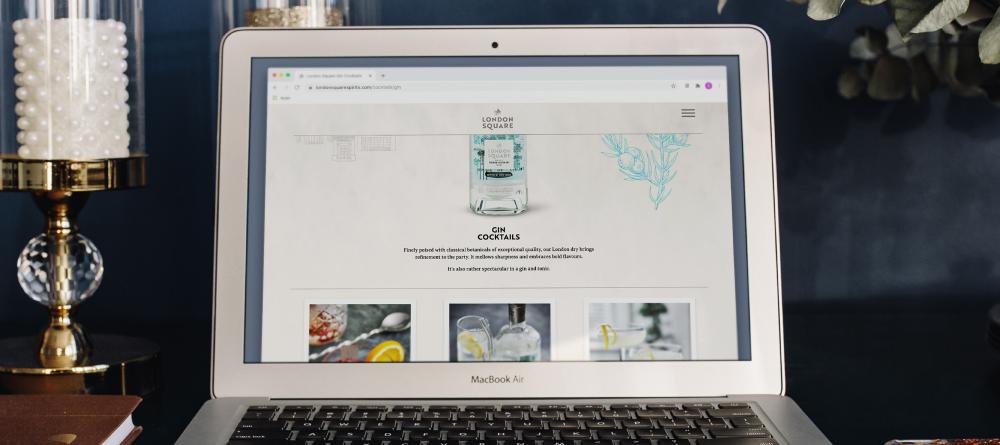 testimonial
"We've worked with nexus24 many times over the years and it is always a pleasure. They're a professional, patient and dedicated team who are not only able to turn our ideas into reality - but make them even better than we imagined. We look forward to working on more projects with nexus24 in the future!"
Miranda Lunt (Digital Marketing Manager), Charles Edge Ltd.