GROWING A NEW BUSINESS
---
Papaver Studio
When coming up with a brand name, it helps to have some meaning behind it. Where does the name stem from? For the Edinburgh-based sustainable floral design studio, Papaver, its origins were rooted in the owner's passion for Icelandic poppies. Add in a latin twist for originality and Papaver was born.
It was vital that the brand identity reflected the style of the bouquets and arrangements – so cool and contemporary was the order of the day, while echoing the business's ethos of sustainability. The colour palette had to be contemporary, and strong enough to support the vibrancy and elegance of the flower combinations. A simple, yet bold and refined wordmark was designed, along with brand guidelines. Business cards, message cards and signage followed, along with some guidance on website development.
Everything this fresh business needs to grow.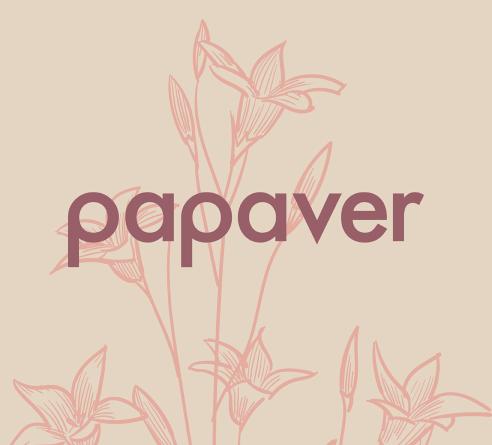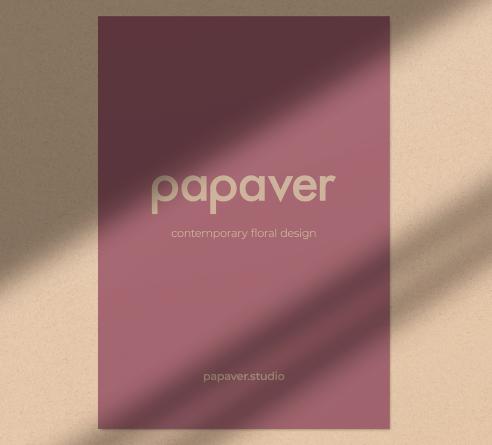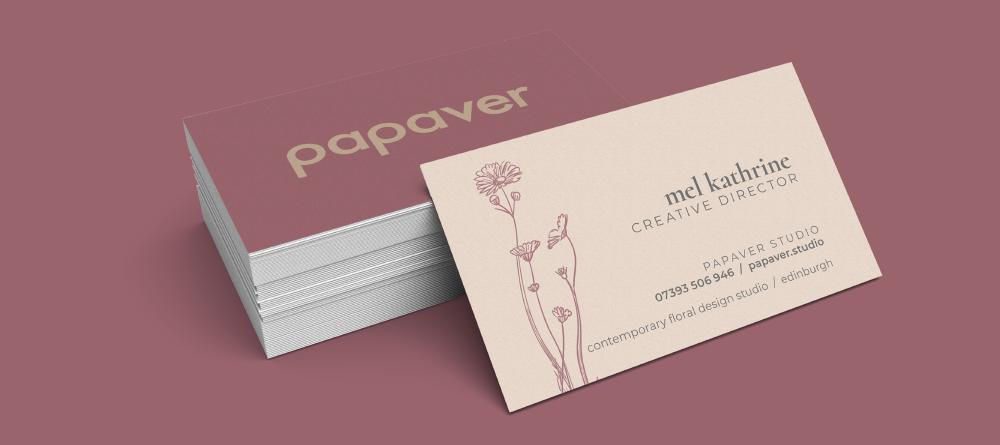 TESTIMONIAL
"Nexus24 are a charming wee team who were helpful, intuitive and knowledgeable when they helped me set up my small business. They always made me feel like a priority no matter how small the request. They designed and created my branding as well as helping me with my website, and I always felt that they took my ideas and made them better. I would recommend them to everyone!"
Mel Kathrine, Creative Director, Papaver Studio