LESS IS MORE.
---
Safetrade 247
We're all overloaded with information these days. Sometimes what's needed is to break it up and streamline it into a more digestible format. With an enormous selection of products, Safetrade 247's old 552-page brochure needed to go on an extreme diet, without losing any of their ranges. Challenge accepted.
Instead of the reader filling up on one course, we served up the tasting menu approach. A selective summary, clearly laid out with plenty of white space to give the imagery and text a chance to breathe. Bold colours were used to divide sections and highlight testimonials. Some punchy copy provided some personality, and an overhauled structure brought clarity.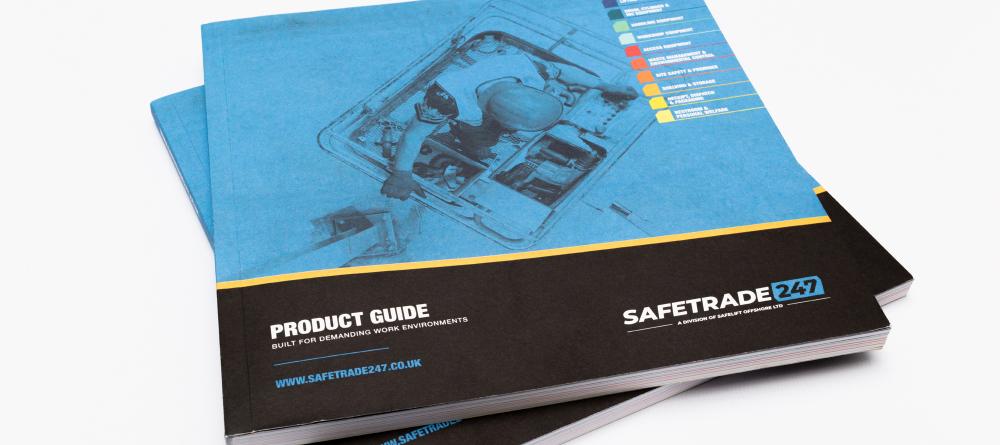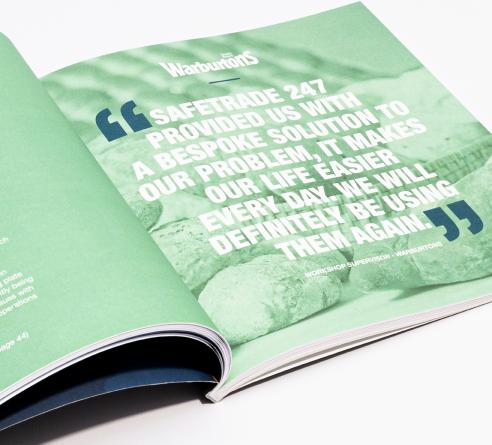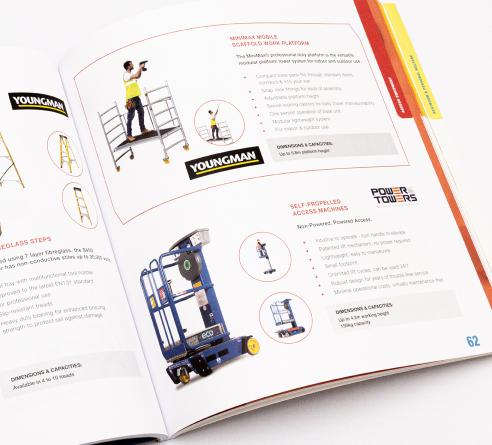 What was an A4 doorstop of a directory soon morphed into a more compact, more visually appealing 210 x 210 brochure. And as with all printing jobs, we managed every stage of the production process, ensuring the spec was spot on, and the finish was flawless. The result: one very happy customer and one very svelte and stylish booklet.