A BLANK CANVAS

Our relationship with The Royal Edinburgh Military Tattoo stretches back to 2013. Over the years, we've been tasked with producing various installations for their Royal Gallery hospitality area, and this year the brief was an extra special one: to redesign and makeover the entire space. A completely fresh look for an extravaganza that was coming back from a two-year hiatus and being taken in a new creative direction to attract a broader and more diverse audience, while still staying true to its traditional roots. The look and feel had to be immersive, inviting and memorable, with a vibrant energy.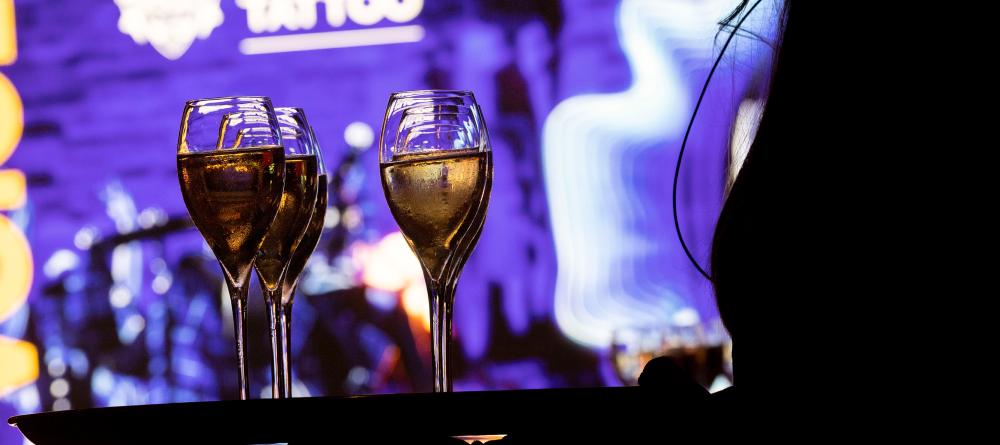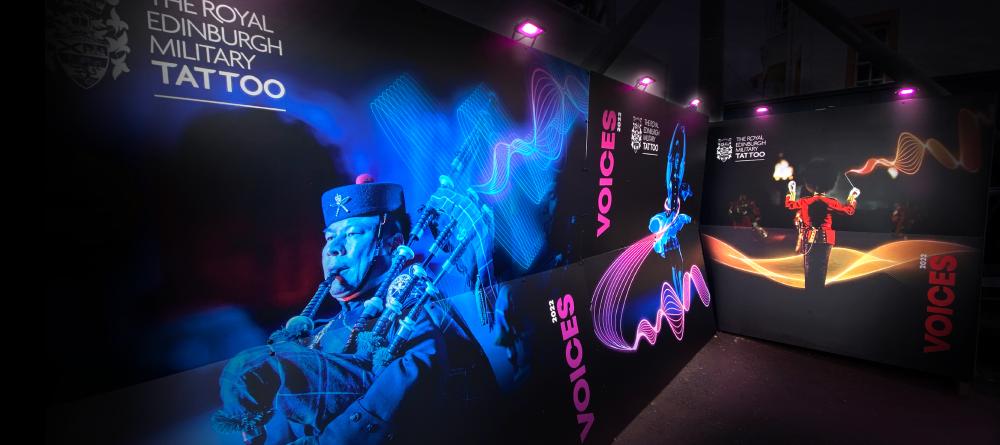 Drawing on inspiration from the Tattoo's Dynamic Colour Pallette that we devised when revising their brand guidelines, we wanted to bring this to life in the Royal Gallery's interior. The stark white walls and genreric flooring was replaced with regal purples to impart a feel of elegance. Matt grey walls, midnight blue ceiling and dark purple flooring was employed to soak up excess light, heightening the desired sense of intimacy in what is a large space. Contemporary furniture brought character, while luxuriant fabric colours created some much needed warmth.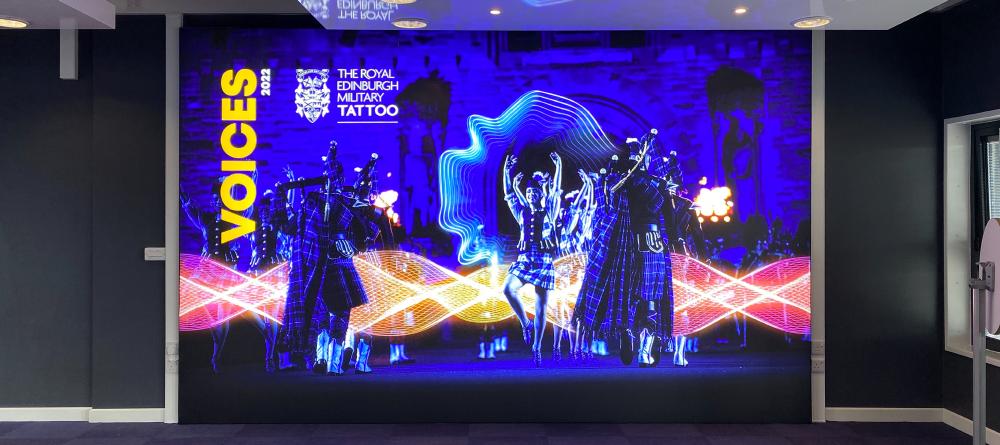 Two walls at either end of the space were transformed with lightbox artwork for some wow factor and an augmented atmosphere from the emanating glow. Doors were adorned with evocative performer-centric imagery, adding to a sense of the show coming alive in the gallery area itself. Behind the scenes imagery was displayed on TV screens for that exclusive glimpse beyond
the performance's curtain.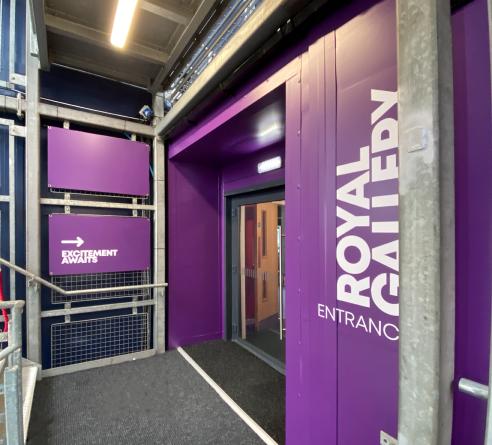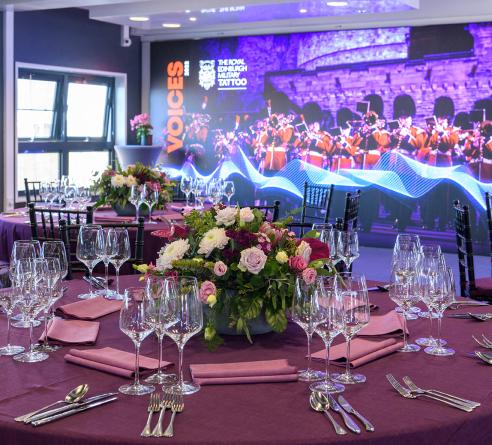 Playful messaging was used in the stairwells to stimulate a frisson of excitement, intrigue and anticipation. Typographic vinyl prints were designed for the vividly coloured entrance walls, with the shades echoed in detailing throughout the Royal Gallery for a harmonious feel – from fabric and flowers to cushions. It all had to flow as one. Our design for the downstairs entrance used lighting and wooden exhibition plinths to create a bit of visual drama for the VIPs as they ascend to the Royal Gallery.
From concept to completion, this had our creative fingerprints all over it, and was delivered on time and on budget. It was a really satisfying project to work on, and as another chapter of our ongoing partnership with The Royal Edinburgh Military Tattoo comes to an end, another begins. We've already designed outdoor advertising to promote ticket sales for next year's event.