The Royal Edinburgh Military Tattoo
SPECIALISTS.
---
Proud to be part of this global gathering.
When we were invited to tender for The Tattoo account in 2013 we felt enormously proud to be considered for what is, when you break it down, the only stand-alone annual event in Scotland... held at the mother of all venues. When we tell people home and away that we work with 'The Tattoo in Edinburgh' there's no confusion. Its reach across the globe is epic and we have loved working on the Tattoo campaigns for the past 10 years.
Why? Well, this is truly blank canvas stuff that we can really go wild with creatively. Yes there are guidelines (which we redeveloped), but developing campaigns for the Tattoo really brings out the competitive edge amongst our creative team as they all strive for their work to come out on top. You should see the cutting room floor! In fact at the last count, we've produced in excess of 800 jobs for The Tattoo.
Everything from editable security plans and passes, to brochures, banner stands and a new look for the Royal Gallery in 2022. Our work has encompassed OOH advertising campaigns across the UK: in train stations, airports, bus stops, shopping centres and on digital roadside boards. We've also taken care of digital advertising across social media and through programmatic campaigns, as well as radio ads.
It really is a partnership we're proud of as we've produced some great work together as an integral part of the brand.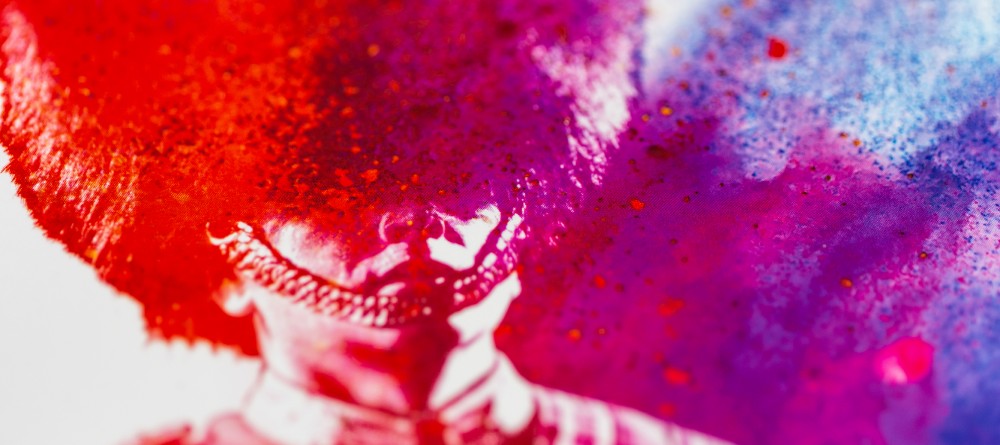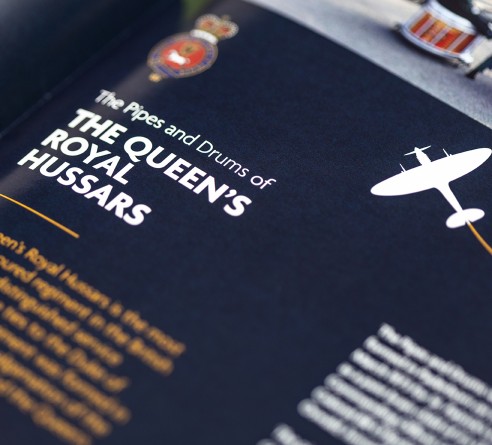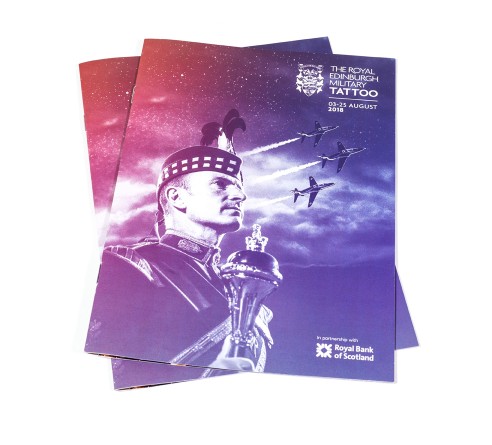 More than a printed programme
---
Over the last six years we've reproduced our theme artwork across many saleable and promotional products. The most recognised of course is the souvenir programme, but we've branded mugs, CDs, DVDs, t-shirts, posters, special edition frameprints, outdoor banners, shop POS, online banners and not forgetting the castle esplanade itself.
We firmly believe that when we execute an idea there should be no limitations as to how or what it can be replicated onto.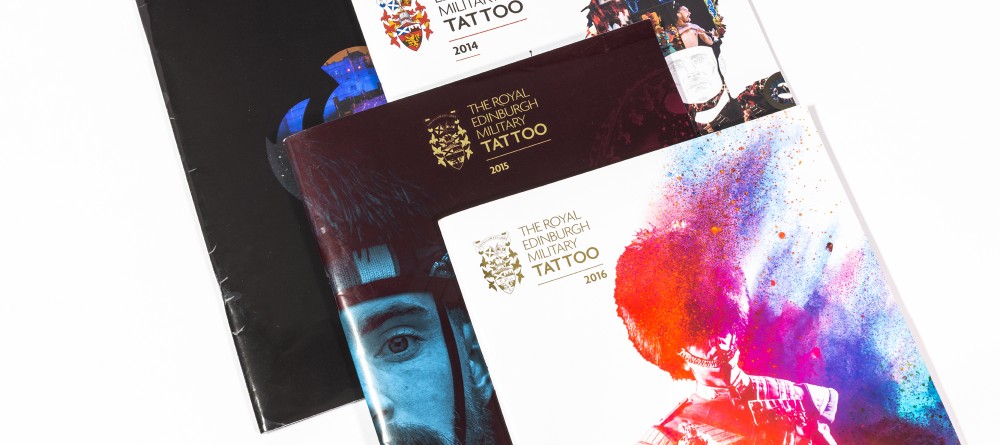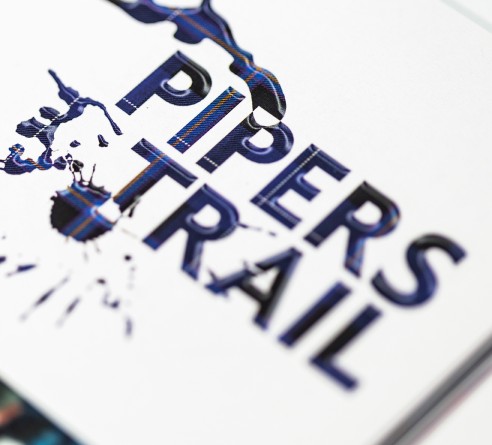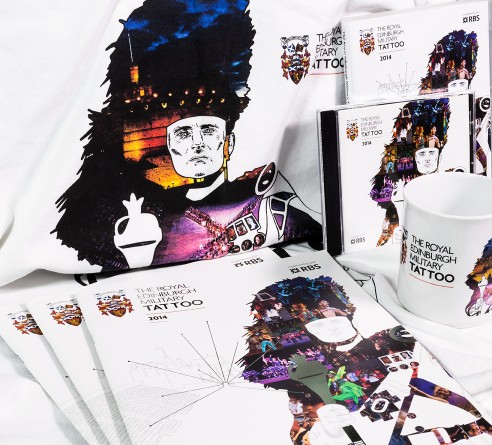 Making an extra special memory.
---
In 2013 we were challenged with developing a hospitality brochure to promote a range of packages offered to further enhance the Tattoo experience.
Following research we identified the need to make the hospitality branding more distinctive. We created a square brochure with a white foil relief design on a scarlet red base (distinct from the core brand red). A dramatic identity in keeping with the drama of the event itself.
The folder was extremely cost-effective because it allowed for the replacement each year of the updated package details on separate uncoated sheets. Whilst hospitality guests are treated to a bespoke wallet, lanyard VIP pass and ticket, all adding to the truly special experience that only the Tattoo can offer.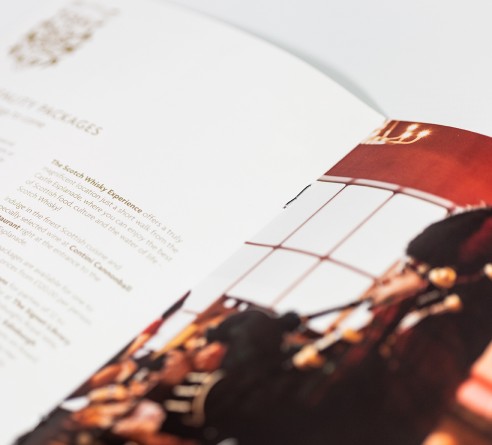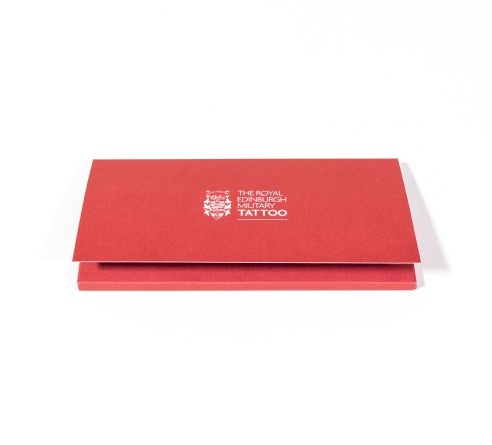 testimonial
"We've worked with Nexus24 since 2013 and have been impressed over the years by their professionalism and creativity in each project we've thrown their way. They are on hand to provide guidance and advice as well as delivering incredibly creative projects that exceed our expectations. Graeme and the team really understand our brand and do all they can to make it come to life in our collateral, from the Show Programme to online campaign graphics."
Lynsey Fusco, Head of Marketing and Communications, The Royal Edinburgh Military Tattoo