start your engines.
---
Gordie MUTCH RACING
We've got petrol running through our veins here at nexus24. So when we were asked to come up with a sponsorship pack for one of British motorsport's brightest rising stars, we leapt at the chance to mash our creative foot well into the floor and help Gordie Mutch get to the next level.
Refining existing brand assets, we designed a folder, booklet and inserts which packed a prodigious visual punch, making best use of high-octane photography and impactful colours. We also had a lot of text to work with, so creating something that was clean, uncluttered, yet informative, was a challenge.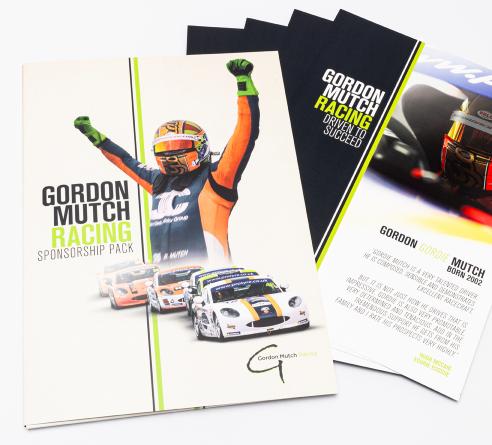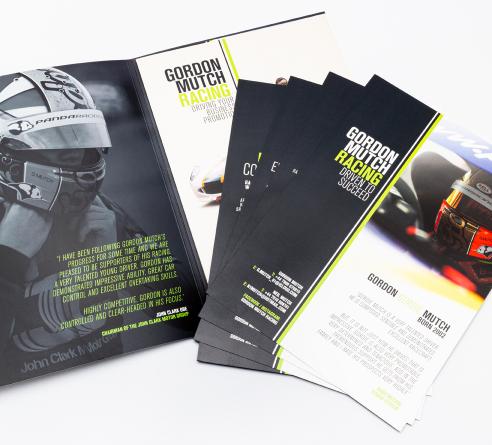 We really wanted to produce something with dynamism. Something that leapt off the page to stop potential sponsors in their tracks. And above all, it had to tell a compelling story to win over the heart and the mind. We think the end product succeeded in fuelling the imagination and creating a sense of excitement around this extremely talented young man. And the premium finish of the paper stock drove home the point that what the sponsor is handling is something very special indeed.
---
You can follow his progress here. Good luck Gordie!